The Dressing Room Fusion will flip to it's next round tomorrow (Friday 31st) and I meant to post this earlier in the week but you'll have to excuse me as I've not been very well. I've pretty much been hiding behind my eyemask for the past 3 days.
Anyway, just so you don't miss out it's your last chance to go and grab some things. Here is what I grabbed...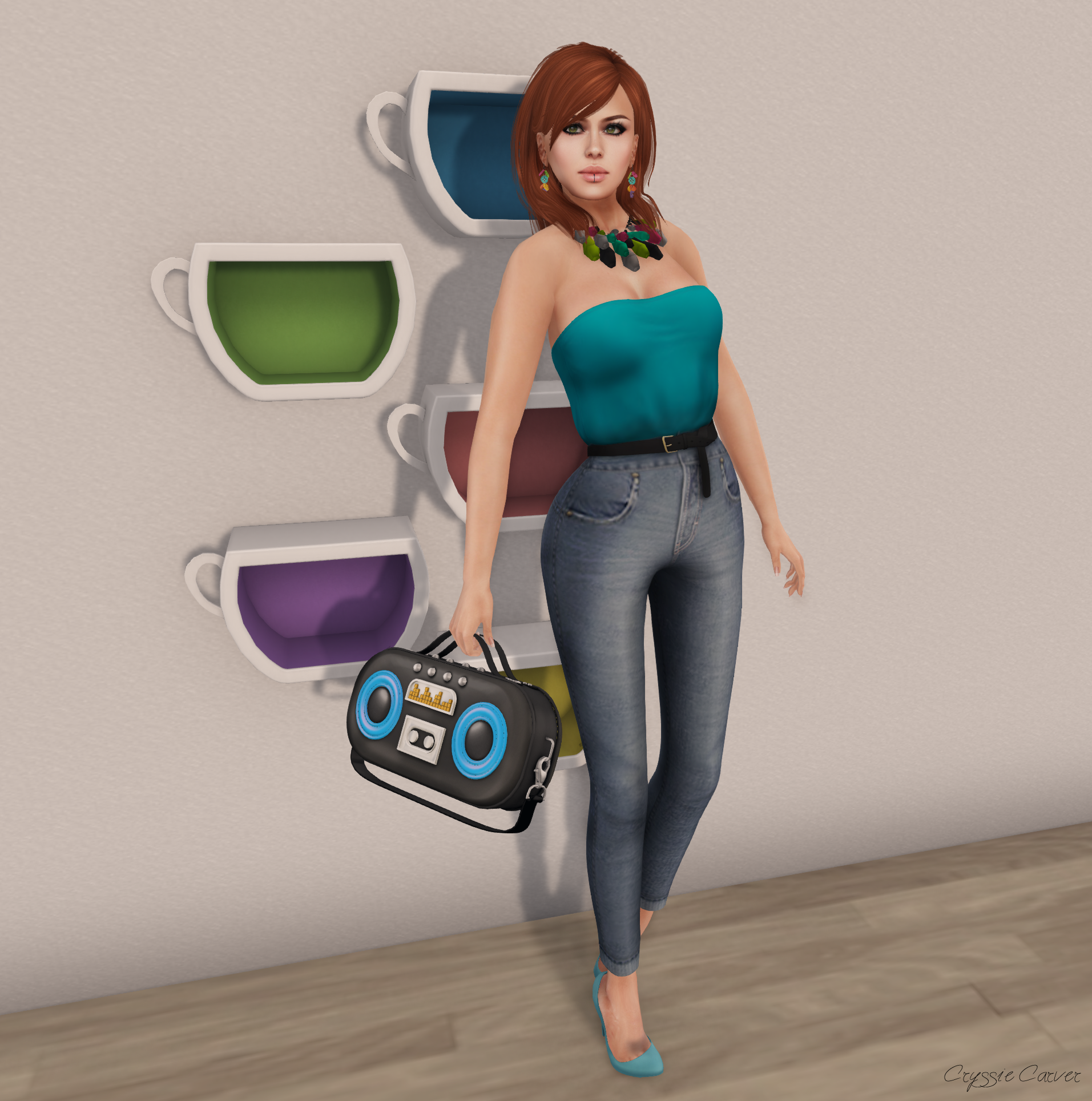 I'm loving this jumpsuit from Cynful and even more so because you can chance the colour of the top to this gorgeous aqua, a dusky pink or a universal black. You choose which colour you want the bottom half to be, I went with the classic denim.
The bag is SO cute and you can grab this from Swallow. I'm not usually a big fan of bags but this one I think I will be carrying around a lot. There are other colours available but I loved the bright blue with the black.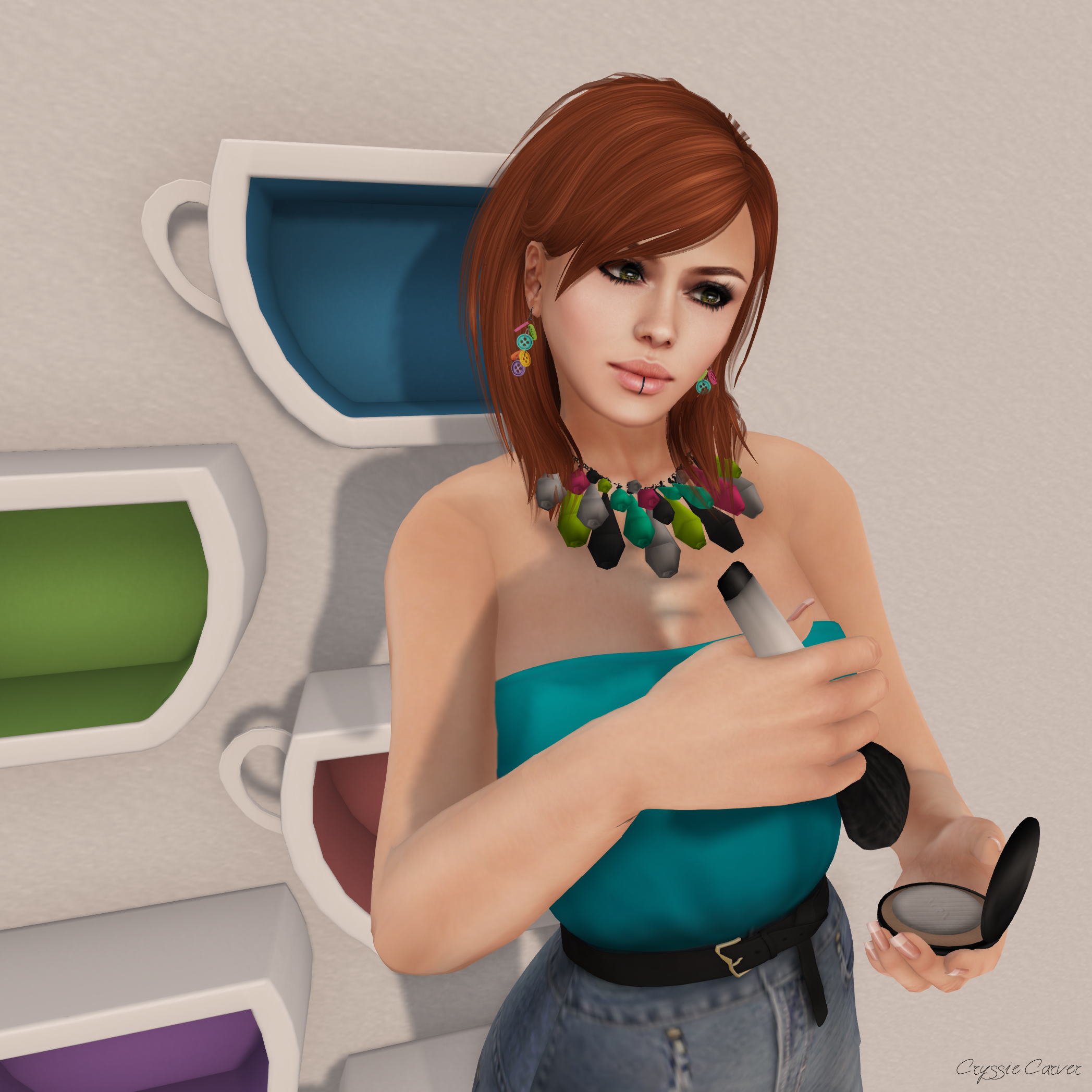 The earrings are the Button Earrings from Izzie's. Also available in several colours but I was drawn to the tropical colour. The necklace you can also grab at The Dressing Room Fusion and it's from Glow Studio.
I was also really impressed with Label Motion and their pose set with make up attachments. Yes the attachments are included for four different poses. I love cute poses with realistic looking props.
In case you were wondering the wall cups you can grab from Plethora at Shop Free Style. I have to admit I was a bit giddy when I saw these as they look like teacups to me and when I get my new skybox soon I'm thinking of filling a wall with them.
Go and run quick! I'm sorry it's so late. I still feel like a bag of smashed assholes but hopefully it'll fade soon.
Happy Shopping!
Jumpsuit -
Cynful
- Denim Jumpsuit - TDRF @
The Dressing Room Fusion
Necklace -
Glow Studio
- Bubble Wine Necklace - Neon Like @
The Dressing Room Fusion
Earrings -
Izzie's
- Button Earrings - Tropical @
The Dressing Room Fusion
Bag -
Swallow
- Stereo Bag - Hiphop @
The Dressing Room Fusion
*Hair -
Truth
- Ainsley - Gingers Pack
Skin -
League
- Erin Pale - Feline
Hands -
SLink
- Avatar Enhancement Mesh Hands - Bag (left & Casual (right) (with League appliers)
Feet -
SLink
- Avatar Enhancement Mesh Feet - High (with League appliers)
*Pose -
Elephante Poses
- Ember - #2
Pose -
Label Motion
- Make Up Pose - 1 (with make up) @
The Dressing Room Fusion
*Wall Cups -
Plethora
- Cuppa Shelves @
Shop Free*Style